The grey zone of knowing between a professional spa/salon and one providing 'extra service' is hardly being discussed in an open forum. Many people especially women feel concerned to try an unknown spa or salon for safety reasons. On the other hand, people seeking such services often put a no-nonsense therapist in awkward condition with such demands. So here in our 'Know it right: Professional Spa or an 'extra service' One?' article we are sharing the learning taken from practical experiences which might help you to identify the nature of the spa or salon.
Please note that the following points are based on certain observations, henceforth not absolute defining principles. You may consider these just for your guidance to select a spa a salon next time.
Trust your Instinct, 'Extra Service' is not Written On Doors/ Menus
There is no absolute indication to know whether a spa/salon offers 'extra service' as it is not explicitly advertised anywhere.
Yes, starting from the luxuriously decorated premium spa to just neon-lighted, tinted shabby spa on a lonely road, both can offer 'extra service' or not. However, the later type spas are usually the ones with such offering but again there is no thumb rule. According to some common observations, if the windows are tinted and you need to ring the bell to get in, then it is not a decent spa. In the case of the interior also the low-budgeted spas with 'extra service' facilities might have some common features. For example, it might be a piece of string hanging up to divide 'rooms' at some dingy establishments, just trying to stay afloat with a shower curtain.
Farther, if it is called a "massage parlour" not "spa" then chances are high that it is not a decent one.
As per our suggestion, choosing a well-known day spa is always safer. Even if any of them offers extra service, they will not spill it out unless you show interest.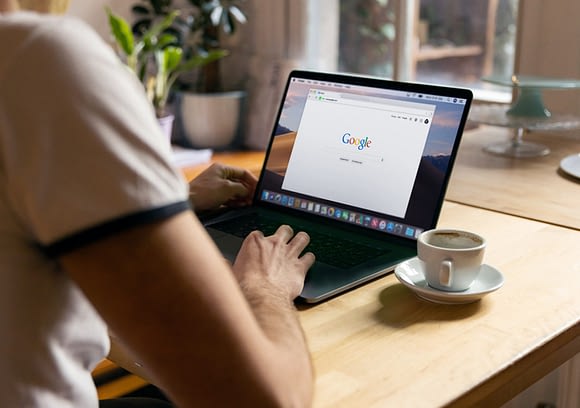 If you are in the scouting of a new message center and one attracts your eyes, then first Google it and check reviews. If you find some adult reviews given on the place, you know for sure the nature of it.
On a second check, you can also call them up ask for the location. If it is different from google listing then it is more probable that the spa provides extra service, unless it is relocated. However, a decent spa would advertise its location change through all means (website, social media handle, banner, etc.) to let their customers know of it. You can easily find it out.
Check Proper Digital Presence
A no-nonsense spa would have a proper website, about us, contact information, social media handles, genuine customer reviews, gallery, etc. all in the right places. Alternatively, 'special service' massage parlours have no website at all or a very generic one with no proper about us section. In general, they do not specify their exact location to track down. The pictures used in such websites are generic stock images.

Keywords used in the Website are the Keys
A regular spa would have all authentic massage services and their specializations mentioned in their menu with appropriate pricing. However, if you find names of massage services offered such as follows:
Body To Body Massage
Female To Male Massage
Happy Ending Massage
Home Service
Hot Message
Nuru Massage etc.
Know it for sure these spas provide 'extra services'.
Further, look for the descriptions of the services. Read between the lines. The naughty spas provide enough hints on what they are secretly offering.

Check the Proper Hoarding/Display Board
Once you reach the place, check whether the spa has a proper hoarding/display board outside. It is a clear indicative sign that, whether it wants to hide its presence or not from public eyes. Remember, an established entity will not outrightly involve in any illegal activity.
If it is a regular day spa they will not mind giving you a tour of their facilities. As a customer, you can ask to check for a steam/sauna room, massage room, washroom, etc. If such facilities are not properly in place then that is not a proper massage spa.
A customer looking for an 'extra service' or a therapist ready to offer the same can be identified from certain behaviours. We have mentioned here the most common practices observed from real-life experiences. However, there could be many other different indications.
Some clients directly ask for it.

Some clients use "code" language and use the words such as "do you finish?" what about some "special" massages? any "extras"?

Some indicate in a nonverbal way (e.g.: trying to stroke against the therapist's hand while the massage is on way, eye gesture, etc.)

Some even try flirting or innocent requests to 'test' the water.
In general, a therapist's response to such indications is of two types.
If she is interested, she would agree.

If it is a decent, regular spa, a therapist would politely or boldly decline such an offer. In rare cases, if the matter turns difficult (indecent behaviour, force applied), the therapist informs the spa management to take action/ ask the client to leave the spa.
If you accidentally visit an 'extra service' spa (remember none advertises it publicly as mentioned at the beginning of the article), the indications could be many folds:
At the entry desk itself it could be directly asked like any "special" service, looking for a "happy ending", "Our body-to-body massage is very sensual and exotic, try it" etc.

If the therapist does not intend to leave the massage room while you change your clothes, then it is an "extra service" spa. Any day spa would offer complete privacy to the customers.

If the therapist provides a hint to massage private parts, or wears a revealing outfit (not mandatory, they may come in jeans & tee shirts too) or is unhesitant to get close to your body unnecessarily, then the indications are generally of offering exotic massage.
Remember, many spas provide 'extra service', will not let the customer know about that unless the customer asks for it.
In a nutshell, to know it right: whether a professional Spa or an 'extra service' one, conduct a little research, check for reviews, and ask your peer group to enjoy a comfortable spa experience by hitting the right spa or salon as you desire.
We have listed some spas under 'Stimulate' category of Massaxe based on above observations. You can scout through the listings to get a fair share of idea about those.
Do you know how Swedish massage is different from others, click here